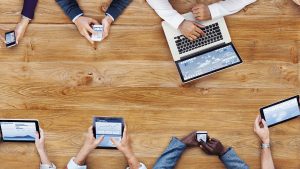 Start: As soon as possible
Place: USA
Required profile: Engineer
Type of contract: Permanent Contract Possible
MISSIONS
As part of the Project Department, you will work with a team of experts to develop and integrate our TEEXMA® software.
Quickly autonomous thanks to a strong period of support, you take charge of the organization and follow-up of your projects to integrate our software:
You carry out consulting assignments with the management of large international companies.
You carry out studies to formulate requirements, write specifications, structure and invent solutions.
You configure and integrate the software, manage the recovery of existing content, organize and carry out recipes, conduct training.
You coordinate and manage internal resources in terms of IT development, configuration or integration of technical content.
You participate in the life of the BASSETTI Project Manager community, participate in mutual aid and contribute with your good practices to improve project methods.
Through your creativity, your observations and your power of proposal, you participate in the international technical and functional development of our software.
By joining our young and dynamic team, you join a growing company and are at the heart of the Group's international opportunities.
PROFILE
Creative, Passionate, Curious
Rigorous, structured
Entrepreneurial spirit
Autonomous
Team spirit
Interested in new technologies
Native speaker
KNOWLEDGE
General engineer (chemistry, mechanics, materials, electronics, or aeronautics)
General technical, scientific and industrial knowledge
Office automation tools
Modeling
UML / VBA
Project management
COMPANY DESCRIPTION
BASSETTI FRANCE, a subsidiary of the BASSETTI Group, is a publisher and integrator of technical and scientific data management software. Its customers are major international companies in the fields of aeronautics, energy, pharmaceuticals, automobiles, material transformers and manufacturers of manufactured products, such as AIRBUS, AREVA, EDF, PIERRE FABRE, RENAULT, SAFRAN, SCHNEIDER ELECTRIC, THALES,… With more than 120 engineers in France spread over the Grenoble, Annecy, Bordeaux, Nantes, Paris and Toulouse branches, the BASSETTI group marks its international presence through its subsidiaries: China, Canada, United States, India, Germany.
To support its growth, BASSETTI needs new Talents.
Why join us ?
Our Values: responsiveness, listening, adaptability, autonomy, family business, start-up spirit
Our Expertise: community of experts, team cohesion, skills transfer
Our Development: career opportunities, international mobility
To apply, click on the button below and indicate in the reference field the name of the position: PROJECT MANAGER ENGINEER M/F