Digitize your laboratory activities
"Setting up a LIMS is a decisive period in the life of an R&D laboratory. BASSETTI understood this and did not just transcribe processes on computer screens. BASSETTI's expertise is involved in this project from the evaluation of the needs up to the final solution."

LAFARGE
"TEEXMA® LIMS was selected to harmonize practices and tools for all sectors of the materials and expertise department at Safran Helicopter Engines."

Safran Helicopter Engines
"We now have better visibility on the life cycle and development of our products. There are so many possibilities with this new system."

NEXANS
"BASSETTI's LIMS solution allows us to manage the growth of the laboratory with cost control and to maintain a good quality of customer service with automatic mailings to our customers at the different stages of the process and to inform them about the progress of the project."

CREPIM
The modular and configurable solution to manage all your laboratory activities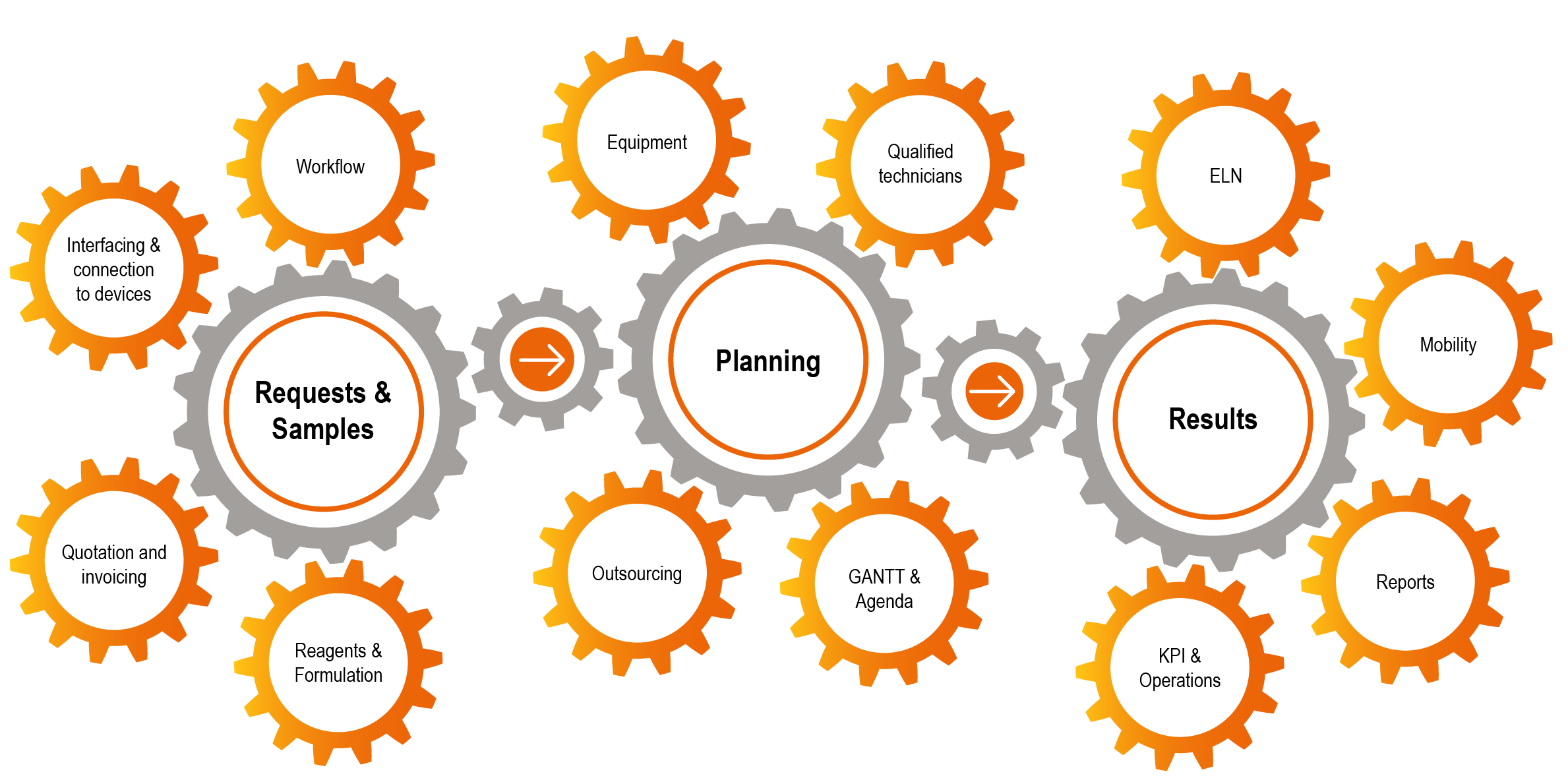 Fully customizable, the Workflow module adapts to each customer context and allows business processes to be modeled within TEEXMA® in order to guide the user in their use.
TEEXMA® has all the necessary technologies for integration into the information system to interface with other tools (ERP, PLM, Data Warehouse, etc.) and to connect to devices to ensure digital continuity.
TEEXMA® enables the generation and versioning of quotes following the customer request by integrating cost items and invoicing.
A catalog of raw materials is available in TEEXMA® including a formulation module: traceability of recipes made, stock management, updating of environmental and regulatory data: SDS.
TEEXMA® provides a staff skills matrix for the test library, equipment, or standards to ensure traceability of the credentials obtained for each technician.
TEEXMA® allows the standardization of a single equipment management reference system that ensures the traceability of the equipment used during testing and the construction of its life record (management of preventive and curative maintenance, calibrations, etc.).
TEEXMA® includes management of subcontractor consultations and monitoring of the laboratory's external activity. Portals are also available for subcontractors to provide them with a platform for digital continuity of the test lifecycle.
TEEXMA® fully supports planning processes that include real-time load calculations, technician availability, scheduled equipment maintenance in the form of GANTT charts and fully configurable schedules.
The TEEXMA® ELN module allows you to leverage, structure, and secure your research activity by documenting your projects and analyses in an ergonomic tool that makes it easy to use your data.
TEEXMA® is available on mobile applications to support operators in the field with or without a network. The collection of results becomes automated, reliable and secure.
TEEXMA® has its own document generation tool that requires no additional installation or licensing. Based on customer templates, TEEXMA® automatically generates reports in Word, Excel, or PDF formats.
TEEXMA® provides interactive dashboards to manage laboratory activities and facilitate the exploitation of their technical assets: multi-criteria searches, control charts, statistical studies, etc.
The ideal solution to ensure digital continuity throughout the application and testing lifecycle
TEEXMA® LIMS allows you to:
Configurable Workflow Module
Customizable and dynamic forms
Interactive dashboards
Sending personalized e-mails
Management of resources and their authorizations
Integration of equipment and their interventions
Real-time load calculation
GANTT and/or Agenda View
Product Lifecycle Construction
Integration of barcodes or QR codes
Sample storage management
Follow-up of products sent to subcontractors
Leverage your technical heritage
Connection to equipment
Manual input on a computer or on the road
Calculation of remarkable values
Comparison to specifications
Template parameterization from your templates
Report approval and versioning
Integrated electronic signature
Integration of reports within EDM
Text search and multi-criteria selection
Data comparisons and statistics
Overlaying curves
Native export to desktop tools
TEEXMA® LIMS is a high value-added solution for the management of all laboratory activities:
Increase your productivity and meet your deadlines
With the digital continuity supported by TEEXMA® LIMS, your technicians will be able to
focus on their core business: the performance of tests and the analysis of
results in response to customer requests.
Make it easier for your organization to achieve regulatory compliance
Deploying TEEXMA® LIMS within your organization is a major step forward in the development of your business.
certification (ISO 17025, 21 CFR PART 11, GLP, etc.) :
traceability and
transactions (Audit Trail), validation process and electronic signature, etc.
Improve
the quality of your laboratory
TEEXMA® LIMS includes management of your quality documents (procedures, technical instructions, operating modes, etc.) and customer complaints from declaration to the processing of non-conformities (deviation sheets and corrective actions).
Leverage your technical heritage
Text and multi-criteria searches natively available in TEEXMA® LIMS make it easy to compare data and perform statistical studies within your technical assets.
TEEXMA® LIMS IN INDUSTRIES:
TEEXMA® LIMS centralizes test requests, samples, and reports from the design office, quality department, or production. The application precisely describes the steps of the test plans to be carried out allowing laboratories to support their planning process with equipment reservation. In connection with the PLM, TEEXMA® LIMS includes detailed management of parts and associated specifications, either internal to the company or coming from manufacturers, thus supporting automotive equipment manufacturers in their R&D and the editing of DVP&R (Design Validation Plan And Report).
TEEXMA® LIMS is deployed to ensure traceability throughout the entire processing and manufacturing chain for metallic and composite materials. From the receipt of material certificates, the application allows the tracking of the specimen transformation steps: cutting, machining, heat treatment, shot peening, impregnation, thermoforming, etc. and their mechanical, tribological, thermal characterizations, etc. TEEXMA® LIMS integrates R&D and production monitoring activities in a single platform to feed material bases such as TEEXMA® MATERIALS.
TEEXMA® LIMS is integrated into both R&D activities and quality control to digitize all laboratory activities. The application has the necessary functionalities to manage the request and scheduling processes, to build the sample file with their filiation, to structure the results with control charts and to generate reports. TEEXMA® LIMS integrates perfectly into the industrial sector in the acoustic, chemical, hydraulic, mechanical, optical, etc. fields.
TEEXMA® LIMS integrates a repository of raw materials, semi-finished and finished products with inventory management and a formulation module ensuring the traceability of the compositions produced. Linked to the ERP, the application is deployed to ensure the quality control of the PV from production with a sampling of the samples taken. On the same platform, TEEXMA® LIMS also provides R&D activity monitoring with an ELN module to support companies in the development of new formulations in terms of galenical, toxicological, microbiological, stability, etc. studies.
TEEXMA® LIMS is used in the healthcare sector to manage blood testing, but also to manage and plan the development phases of new drugs in galenic, pre-clinical and clinical studies, etc. The application ensures the traceability of data and the recording of transactions carried out through the audit trail. In addition, these mechanisms promote data security and the regulatory compliance of laboratories with 21 CFR PART 11, GLP, GMP, etc. standards. TEEXMA® LIMS also integrates a feedback and observation management system to capitalize on and enhance the value of work already performed.
BUILDING AND CONSTRUCTION WORKS
TEEXMA® LIMS assists companies in the construction sector characterized by industrial R&D, production and materials recycling activities around the management of concrete and bitumen, quarries, emulsions and binders, asphalt mixes and aggregates, etc. The application is deployed both in laboratories and on construction sites for in-situ tests or with site supervisors via a WEB interface or mobile applications also operating in offline mode. TEEXMA® LIMS provides traceability and data security, capitalizes on a secure repository of test data and improves the management of laboratory activities in all areas: formulation, weighing and grinding, particle size analysis, mechanical characterization, etc.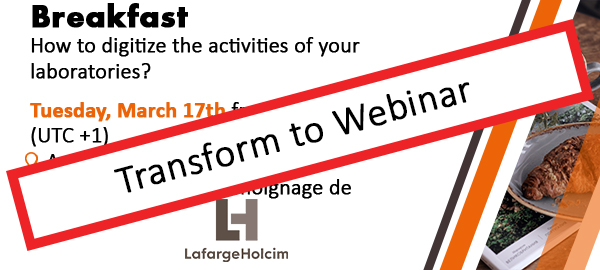 Come and discover the testimony of LHIC - LAFARGEHOLCIM INNOVATION CENTER Following last night's presidential…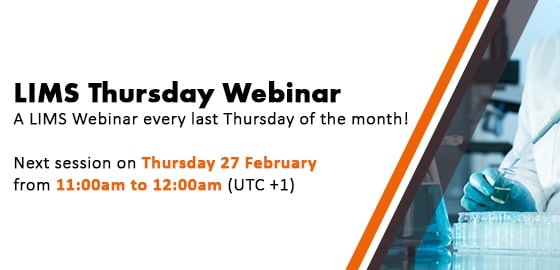 Next session on Thursday, February 27th from 11am to 12pm During this Webinar you can…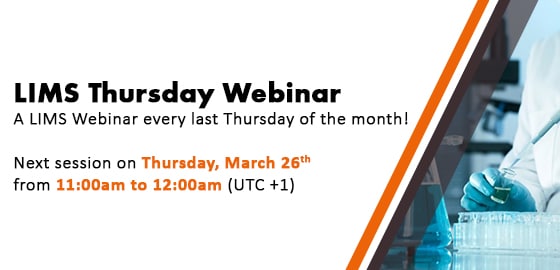 Next session on Thursday, March 26th from 11am to 12pm During this Webinar you can…