Supporting your company's quality approach
"We use TEEXMA® as a Workflow to process and track non-compliances.
TEEXMA® also allows us to send out actions to address non-compliances and reporting."

FRAMATOME
"The main reasons that led us to choose TEEXMA®, were the following: the adaptation of the system to our use is simple, BASSETTI accompanies us in the implementation of the tool, and we benefited from training in order to be able to follow, make live and adapt the software to our needs more easily."

AEF - SNCF
ABOUT TEEXMA® for Quality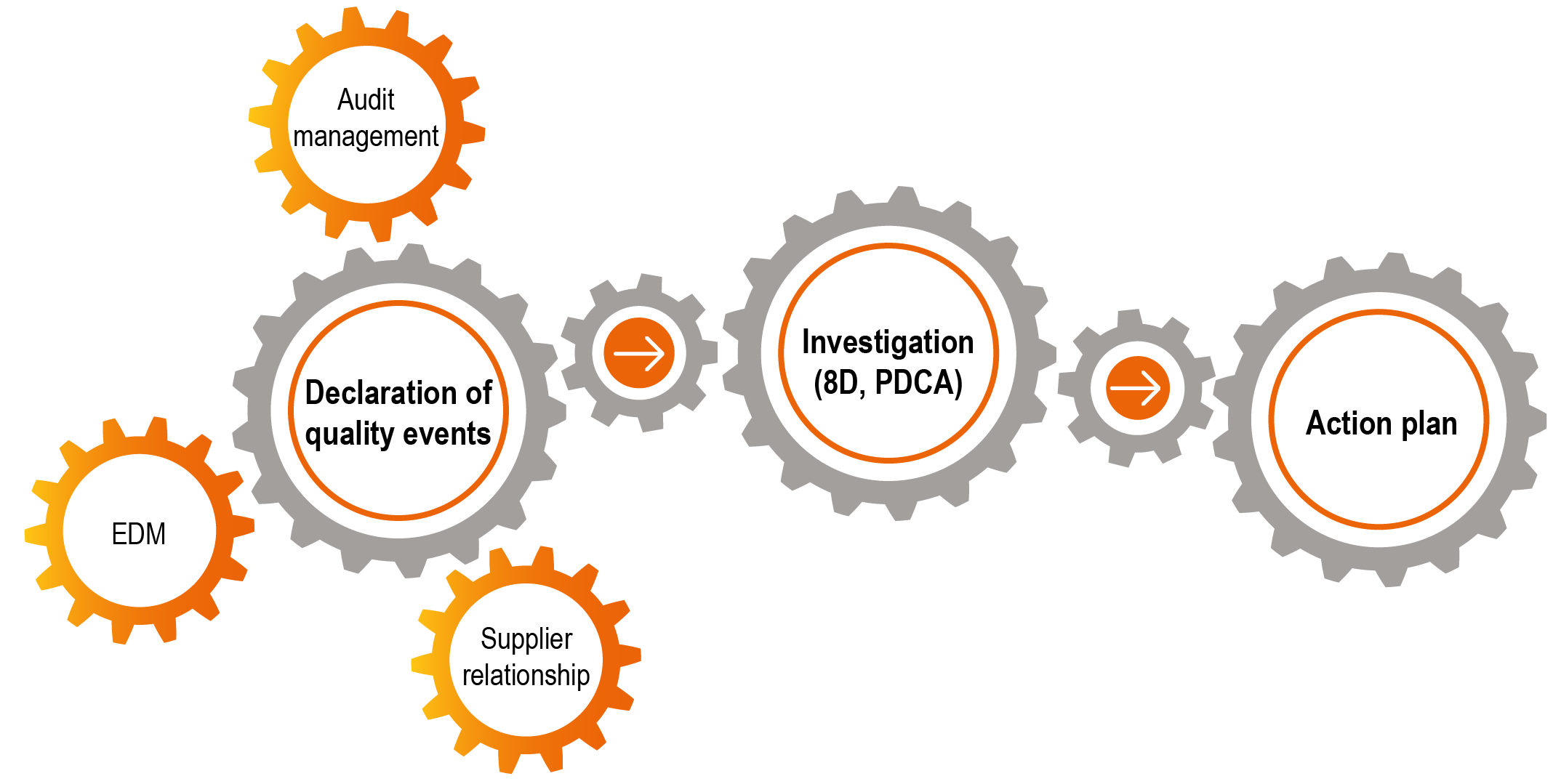 Report deviations and ensure their traceability
Leverage documented information and manage its lifecycle
Prepare and control audits
Integrate stakeholders in the quality approach
Follow a workflow to define the problem and search for its root causes
Define, manage and evaluate CAPA
WHY CHOOSE TEEXMA® for Quality
TEEXMA® for QUALITY allows you to:
Manage the investigation (PDCA, 8D)
Quickly and simply declare non-compliances, technical facts, customer complaints, improvements and ensure their traceability
Associating events with a defect library and 

information

 from your PLM and 

ERP

systems

Prioritize 

events

 by 

criticality

Automatically 

notify

 by 

e-mail

 the 

persons

 

concerned

Report

 

events

 wherever you 

are

 with the mobile 

application
Investigate according to the DMAIC method within intuitive workflows (8D or PDCA process).
Define the problem according to the WWWHW questioning method
Search for the root causes of a problem in the 5M of an Ishikawa diagram
To implement immediate curative, corrective and preventive actions for each root cause
Manage, monitor and evaluate actions from dashboards in a single reference system
Automatically generate reports
Gather all the documentation related to Quality (certificates, standards, procedures, reports…) in an EDM
Versioning, archiving, distribution of documents, validation according to a configurable workflow with an electronic signature.
Search by keywords to document content and advanced search tools, subscribe to content types, manage access rights and mailing lists
Preparing audits by themes and control points, associated with procedures and compliance criteria
Plan resources and restart before the next deadlines
Structure internal audit forms and capitalizing on external audits
Automatically generate an audit report and trace the treatment of discrepancies
Communicate with suppliers through an ergonomic and secure external portal
Automatically follow-up with suppliers on their eligible documents, action plans and responses to claims
Evaluate the performance of its suppliers through configurable indicators
Make a functional analysis
Capture, structure and ensure consistency of design methodological data throughout the design process
Manage the activity of the project team, and automatically generate summary and statistical documents
Leverage know-how through cumulative generic studies
Manage business risks and opportunities according to the Quality Assurance Reference Standard ISO 9001 : 2015, ISO 14001 : 2015, IATF 16949, ISO 13485 : 2016, EN 9100 : 2018…
Manage action plans
Use graphical functional modelling tools: Octopus, Cross Sorting, FAST, BDF, SaDT, TAF
Structuring and reusing functional specifications, ensuring traceability of modifications
Ensuring total quality by eliminating the root causes of non-compliance and anticipating risks.
Reduce the costs of treatment and the occurrence of problems
Process events quickly and simply, with the appropriate resources and centralized tracking.
Comply with a customer or market certification
Put in place the appropriate quality procedures to meet the requirements of the standards and regulations in its field of activity.
Improve customer satisfaction
Build customer loyalty through product quality and responsiveness to complaints.
webinar Increase your Additive Productivity with a Customer Portal & MES for Additive Manufacturing Thursday,…
webinar Ensure efficiency and design best practices with a digital design handbook Tuesday, March 28th,…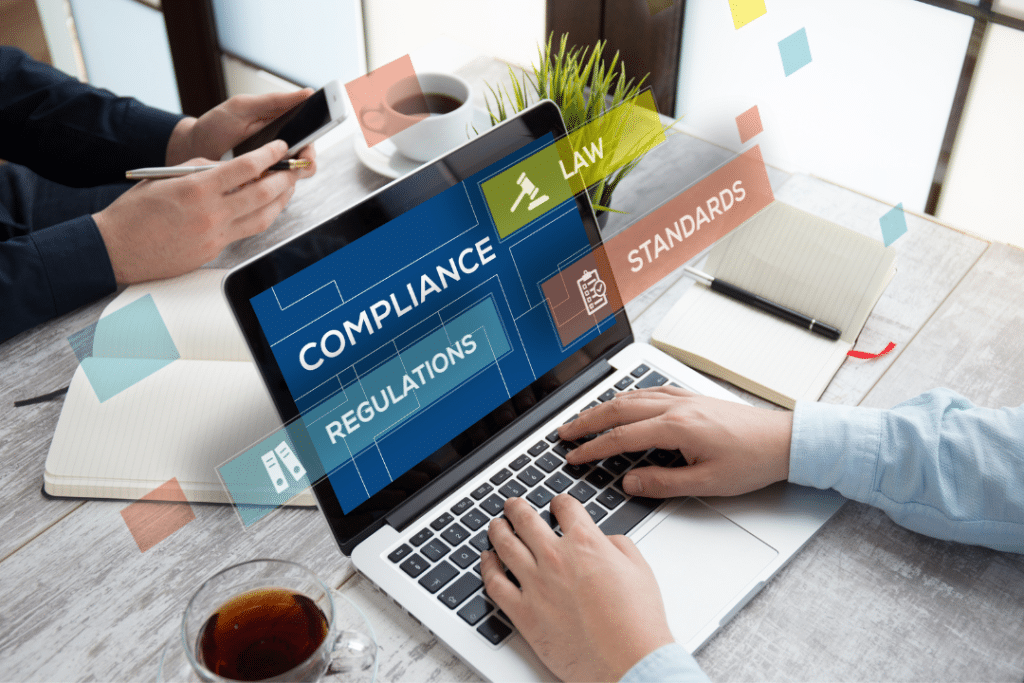 webinar Achieving Successful Audits & Accreditations For Your Laboratory Tuesday, April 4th, 2023 11am -…